Have you heard about the high-tech water bottle? Water bottles are everyday essentials, particularly if you travel a lot and spend a long time outdoors frequently. Travel water bottles are compact in design, they are best for outdoor use. They are much different from the ones you use at home. However, as technology evolves, we have numerous types of high-tech water bottles that have more capacity, keep the water cold or warm for a long time and prevent contamination, and also look stylish. Whether you are traveling to work or an avid hiker and cyclist- carrying the best water bottles for outdoor use with you can save a lot of trouble for you.
Choosing The Best High-Tech Water Bottles
There are different types of high-tech water bottle styles that you can invest in for a hassle-free travel experience. The following are some of the best water bottles that you can look through:
Pelican travel tumbler is available in 22, and 32 ounces sizes and the design fit into all types of cup holders. This bottle comes with double-walled vacuum insulation, followed by the powder-coated exterior, which ensures you have a good grip. Moreover, the lid design is spill-resistant hence; you do not have to worry about holding the bottle upright all the time to prevent spills.
The Solomon hydro handset is specially designed keeping the needs of runners and hikers in mind. The bottle includes a glove-like contraption, which helps to wrap around the hand. It can hold approximately 17 ounces of water. The design is a soft flask that you have to squeeze to drink, and the only drawback is it does not have sufficient insulation because of the plan.
Nethan speed draw plus insulated flask has enough storage for items as big as a phone and your keys and straightforward to carry and hold. The capacity is 18 ounces, which is decent and has excellent insulating features that can keep your water warm enough. Moreover, there are various safety features like a reflective surface for better visibility if you are running at night.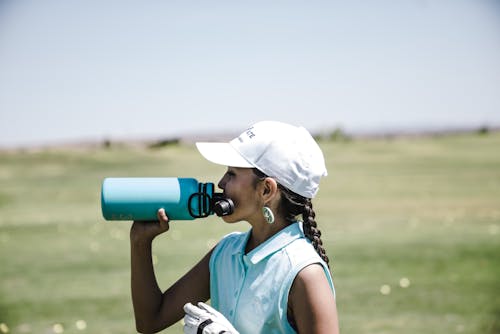 Another right choice is the camelback Quick Grip Chill. It is popular for its sturdy gripping structure and the pouch which can contain almost anything, including all sizes of mobile phones. This bottle also has a reflective surface, and the insulation is strong enough to keep your water cold throughout the day.
Conclusion
Choosing a good quality water bottle that you can carry around quickly is essential. It works best if you are involved in running and hiking. Moreover, the various brands and designs of bottles mentioned in the blog are some of the most popular styles. You can easily find the best option that is suitable within your budget and serves your purpose well and invest in one of the best water bottles accordingly.